What is
CUSTOM DEVELOPMENT
Custom development  is an application developed to make your processes flow easier. Sometimes an ERP system might not meet all your requirements but with custom development in Intact IQ or for an external application, we can develop the complete solution and integrate with your ERP.   We develop on Mobile, Web and desktop to meet your needs.
Examples
Web
Expenses Application
Time and Attendance
Ordering System
Membership systems
Mobile
Expenses
Retrofit – surveying software
Desktop
Membership systems
EFT Payment files
Weighing calibration software
Temperature Calibration software
Where there are stumbling blocks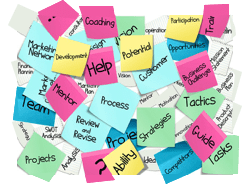 Your problems are transformed into potential!
Our software developers harvest your business ideas (and your problems!) and create software that advances your business.
Years of experience in business enables us to be creative and innovative.
By interacting with you at all stages of the development, we ensure that your needs are met.
The only surprises are in how accurately we interpret your vision of success and arrive at the ideal technical solution.
You know your own business best and We know all about creating innovative solutions.
Five decades of resolving business problems for loyal customers!